A Note for Every Grape II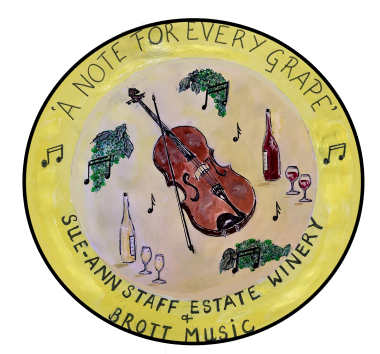 $99 GENERAL ADMISSION
19+ event
In case of inclement weather, this event will be moved indoors.


---

ORDER OF EVENTS

1:00-3:00pm A Note for Every Grape

Guests will enjoy 10 different stations perfectly pairing a different wine selection from Sue-Ann Staff with the different sounds and instruments from the National Academy Orchestra. Each station will also highlight the food diversity of Niagara's Twenty Valley.

3:00pm Trumpet Call

Guests will be beckoned back to the Moyer Marquee by the triumphant call of the trumpet.

3:00–3:30pm Afternoon Soiree

Guests will enjoy afternoon appetizers and a glass of wine
(Additional glasses of wine $5-$16)

3:30–4:30pm National Academy Orchestra Concert

Featuring music from the 2020 season.

4:30–5:00pm relax, wine shopping, mingling

COVID-19 UPDATE:
The difficult decision has been made to postpone this concert and our excellent staff are in the process of rescheduling this event in summer 2021. We thank you for your patience and understanding.

CURRENT TICKET HOLDERS: A member of staff will be in touch with you regarding your ticket options.

June 5, 2020 | 1:00pm
Sue-Ann Staff Estate Winery



We're back at the beautiful award-winning Sue-Ann Staff Estate Winery, located on the brow of the Niagara Escarpment. An idyllic summer afternoon featuring delicious wine, food and music selections highlighting the Brott 2020 Summer Season! A limited ticket event.

INCLUDES:
10 Wine & cheese tasting stations accompanied with music
Glass of wine and hors d'oeuvres
Orchestral Concert
---
PERFORMERS
Boris Brott, conductor
National Academy Orchestra

Programming subject to change.

---
Have questions? Contact us!