Brott Music Education Concerts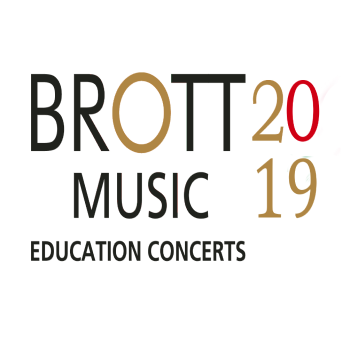 Brott Music Education Concerts have been shared with over 300,000 students since 1999. In
FirstOntario Concert Hall Maestro Boris Brott leads the National Academy Orchestra of Canada as they perform two days of 4 concerts, offering themed musical stories. Day One programs are for Kindergarten to Grade 4, Day two for Grade 5 to 8 and both include excerpts of both classical and popular music. Not only do the concerts entertain, but they also educate as the programs have been specifically designed to meet the new Ontario Language and Social Studies curriculums, providing teachers with classroom support materials that connect to the concert. Students are encouraged to enjoy themselves while being offered interactive and multidisciplinary learning experiences along with a focus on important social messages, such as bullying, tolerance, ethnicities, cultural differences and peace.

Last year over 9,000 students attended the Brott Education Concert Series. However, not all students/schools who wanted to attend could afford to do so, despite very low ticket costs. We ask you to help us with donations of any amount that you are able, in order to cover the ticket costs for disadvantaged children in this community. A donation of $8 will cover the ticket cost for one child and a donation of $200 will cover tickets for a class of 25 children.

The benefits of participation in music include improved attendance, better graduation rates, higher academic achievement in unrelated subjects, social tolerance and team work.

Give a little or give a lot and make a real difference in the life of a student.